The essential spirit of the GONE collection is reflected in the beauty and ingenuity of encaustic cement tiles. Dating back to the 1840s, these tiles were originally hand made in France. The process involved adding colour to a thin layer of cement to create patterns. The tiles were then covered in a thicker layer of cement and sand before being individually placed in a hydraulic press and air dried. This technique is still used today, especially in Morocco where, for the past 70 years, artisans have continued to produce real works of art in encaustic cement.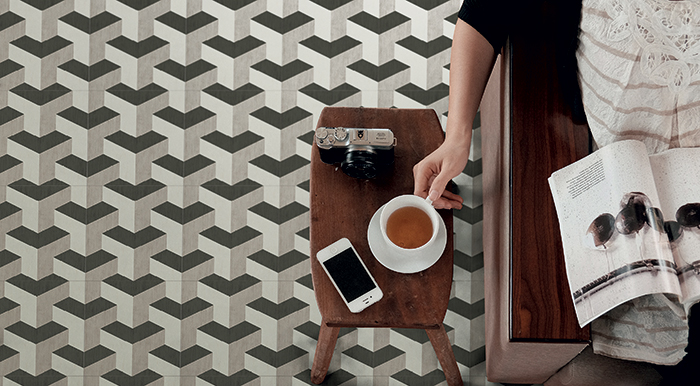 Tiles: Gone // 8x8 // Kitchenette
Twelve patterns add a touch of tradition to any contemporary space
The GONE collection, available in traditional 8x8 tiles, comprises twelve geometric and floral patterns ideal for your kitchen, bathroom or even retro contemporary foyers. You can lay the tiles to create a repeating pattern, adding an interesting texture in a room, or you can combine different tiles to create an out of the ordinary decor.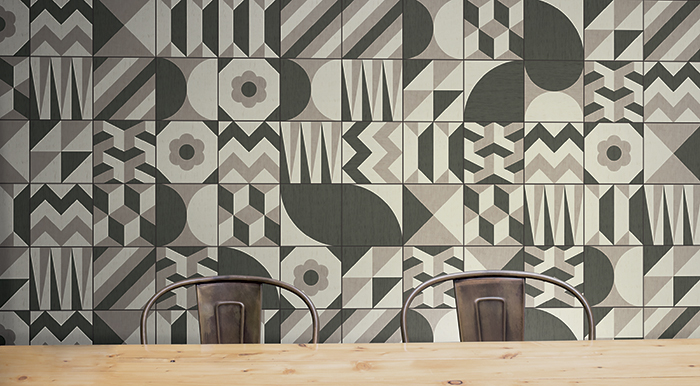 Tiles: Gone // 8x8 // mix & match of patterns
The essence of encaustic cement tiles on Italian enameled porcelain
All tiles in our GONE collection are made of enameled porcelain (PEI IV), a material that beautifully captures the traditional finish of encaustic cement thanks to its deliberately aged surface, without compromising on durability or ease of maintenance.
After placement, porcelain tiles do not require special care or treatment, unlike those made of encaustic cement, which require a protective coating, waterproofing as well as a special yearly treatment to polish and enhance the colours.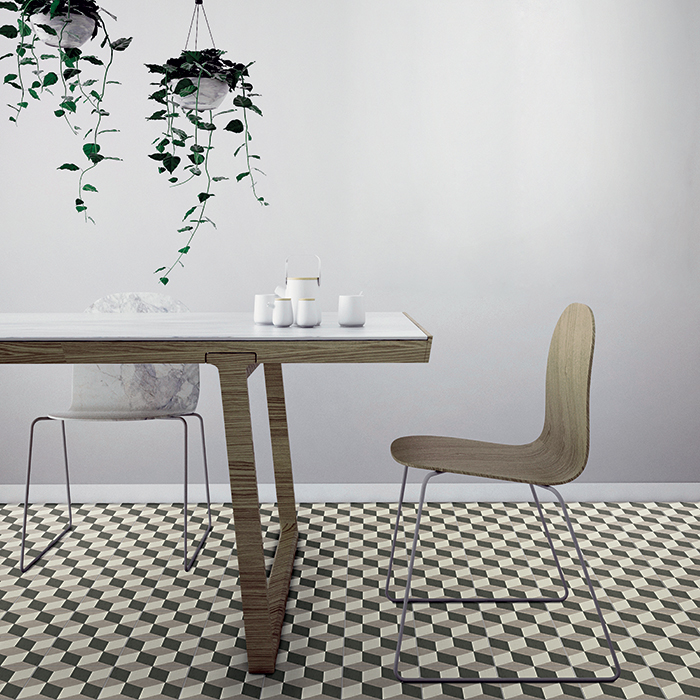 Tiles: Gone // 8x8 // Roman