Wood has always been ubiquitous in the home. This classic material allows you to create beautiful designs that will stand the test of time. From a floor covering to a fireplace facade, the warmth and character that wood offers makes this material a must-have. Today, technology makes it possible to combine the beauty of wood with the durability of porcelain. What more could you ask for?
Ease of maintenance
Porcelain, whether it has a wood look or not, needs minimal maintenance. Its non-porous surface resists all absorption: cleaning products, chemicals, and even toddler messes. This material is also resistant to all natural discolouration.

Workshop - Graphite
Option to add a heated floor
There are no restrictions on installing a heated floor under porcelain. In fact, this material conducts heat and makes it possible to spread warmth evenly across your floor for total comfort.
Resistance to its environment
Unlike wood, porcelain is not affected by changes in temperature or humidity, so mould is not a problem. This makes it interesting to reconsider the use of wood in places where it was previously unthinkable, like the basement or a shower!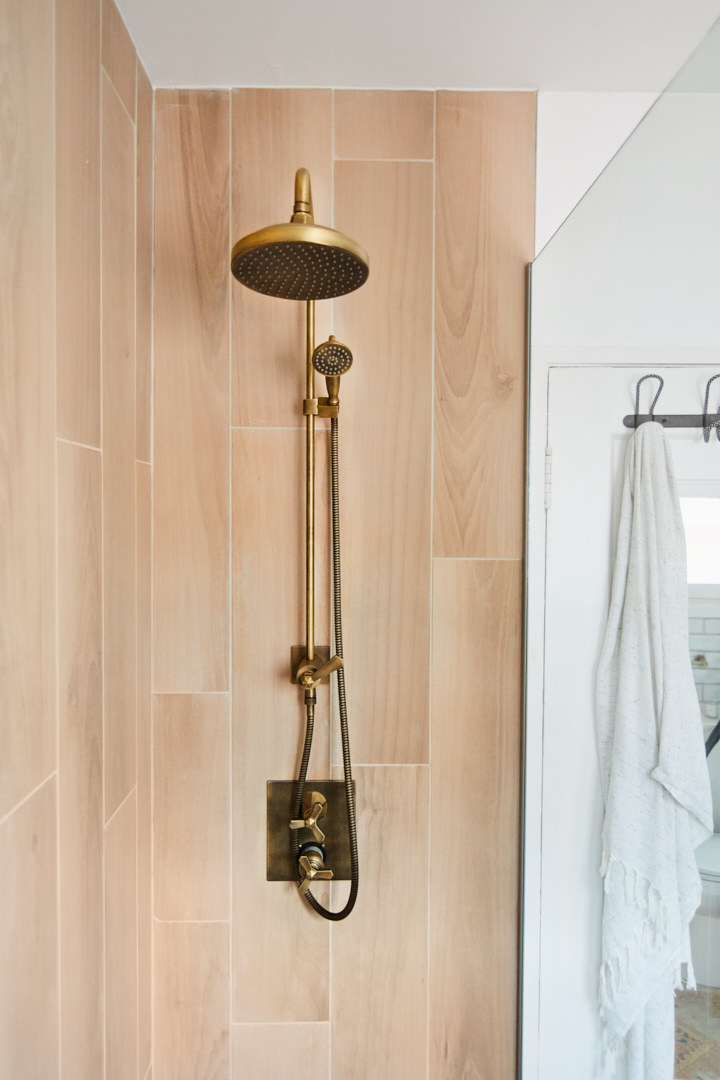 Life - Nordic (credits : Damask Dentelle & Phil Bernard Photographe)
In a cottage or a house, Scandinavian or farmhouse decor, wood-look porcelain fits in with any style and on top of that, it's a truly timeless material. For original designs that will take your room to the next level, why not dare to try a rustic style?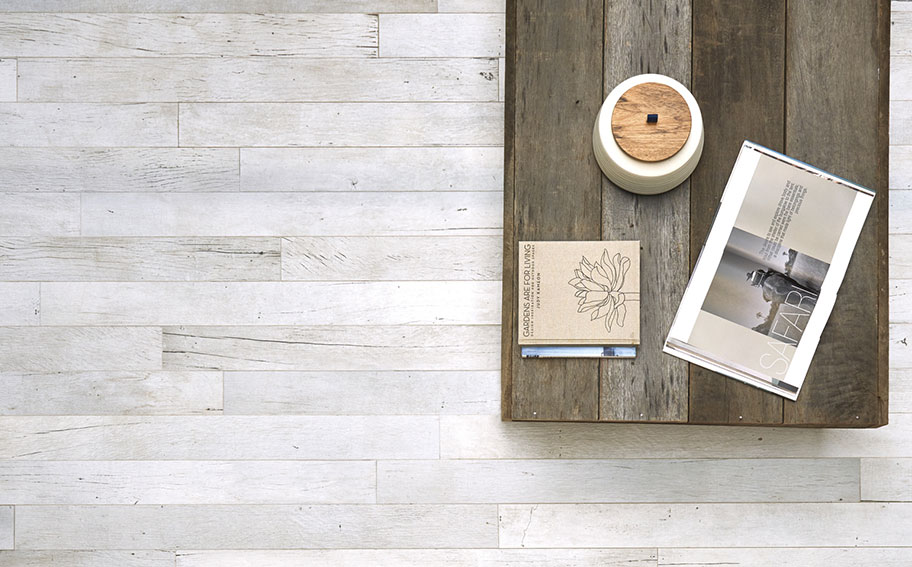 Cottage - Cannelle