The new year brings us new innovative collections. Presented exclusively at the Interior Design Show (IDS) in Toronto, they feature soft pastel colours, bold geometric patterns and graphic lines inspired by the Bauhaus. Available now in our Boutiques Workspaces.

We are proud to have received the award for best booth design in the 400 sq. ft. category on the main floor at IDS.
FUTURA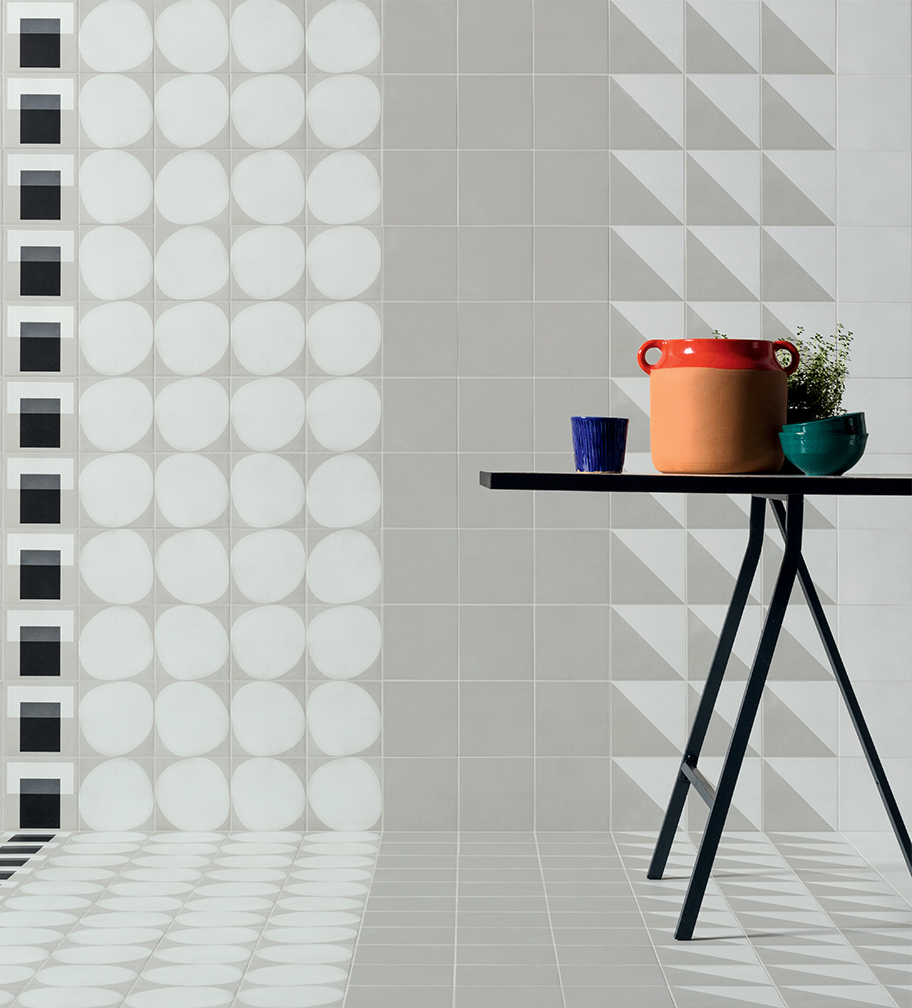 FUTURA is an enamelled porcelain tile in a 6x6 format that is clearly inspired by Bauhaus designs, which appeared in the first half of the 20th century. Since then, modern art has become a staple in all fields with geometric shapes and graphics that provide a strong visual impact.
Available in five designs, the cement grey, white, and black colours are also accompanied by millennium pink and a neutral blue.
Winner of Interior Design Magazine's Best of Year 2018: TILE AND STONE AWARD
Designlines LoveTag at IDS 2019
Learn more on the Futura
BISCUIT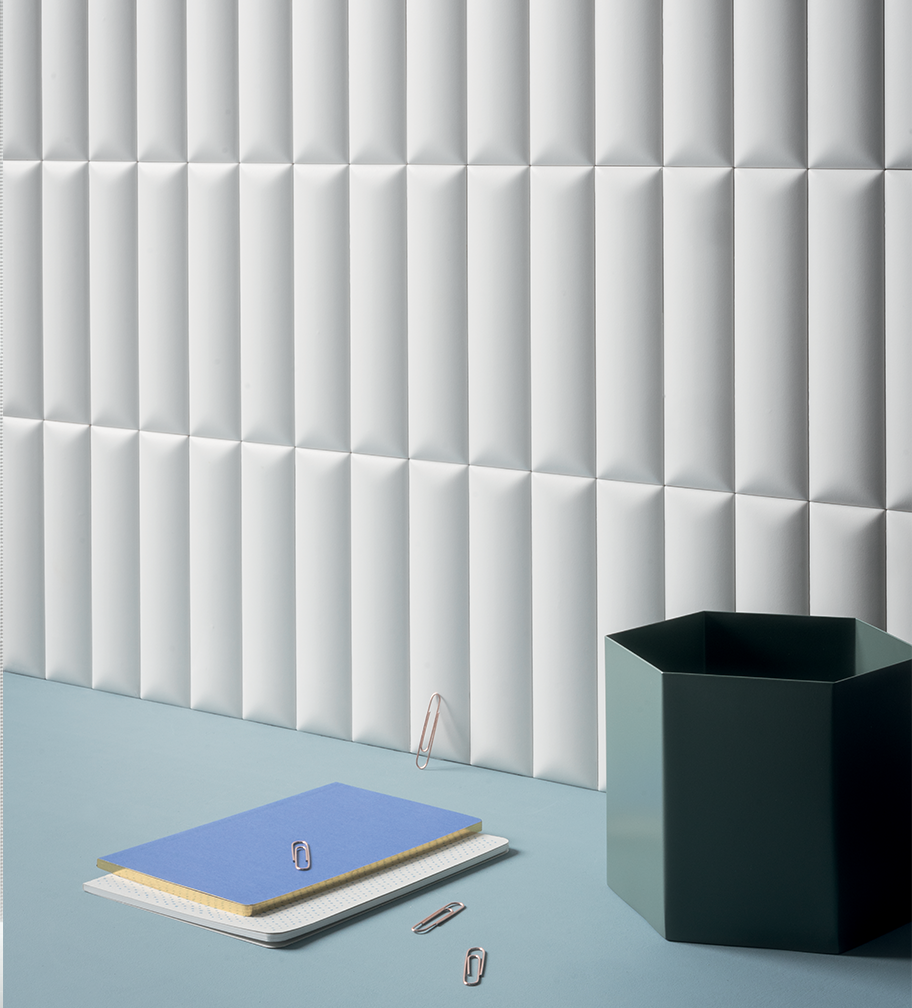 Six, opaque, gentle, geometrical and three-dimensional surfaces, designed to create architectural spaces using wall tiles that are brought to life by light and shadow.
A small size, 2"x 8", available in mat white.
A collection that is capable of astounding you by the simplicity of its elements.
Learn more on the Biscuit
TECHNICOLOR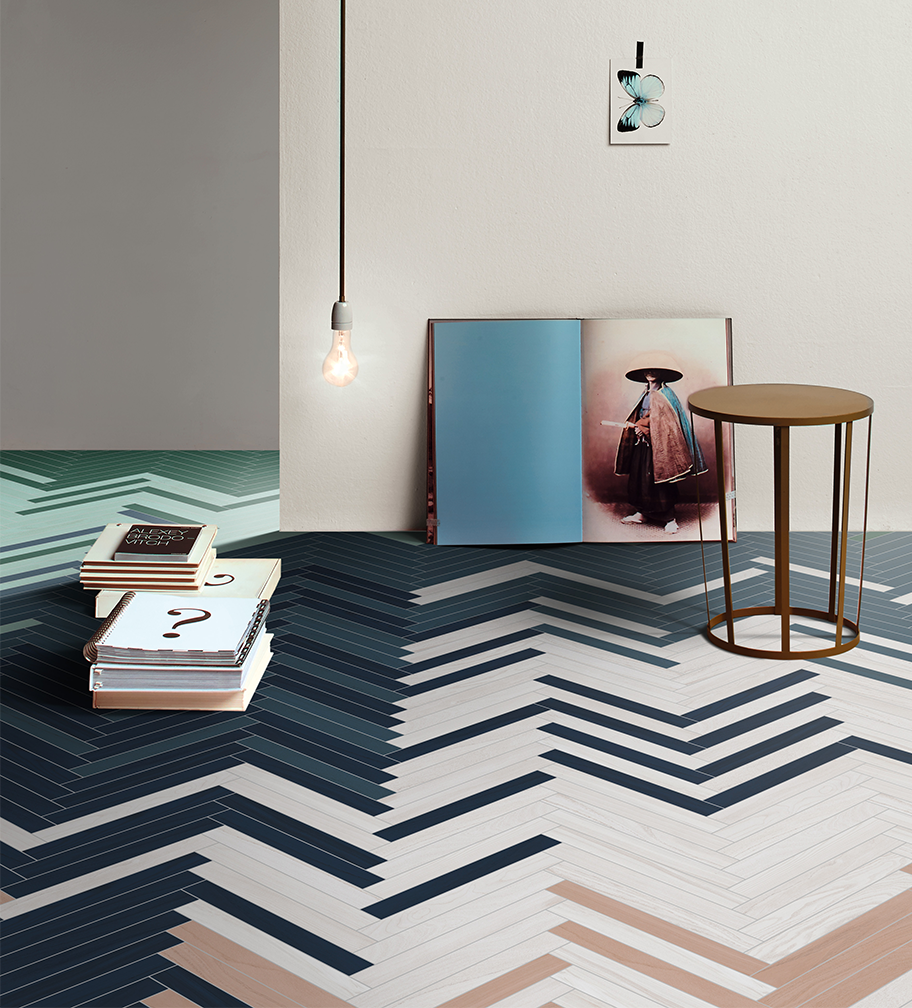 TECHNICOLOR is an enamelled porcelain that combines a graphic mix of 11 different types of wood. The colours available are infinite, providing a vibrant visual effect.
With its elegant, slender 2x15 format, TECHNICOLOR can be installed on walls and floors in different design patterns as well as in gradient or contrasting colours for a striking result.
Learn more on the Technicolor
BOLD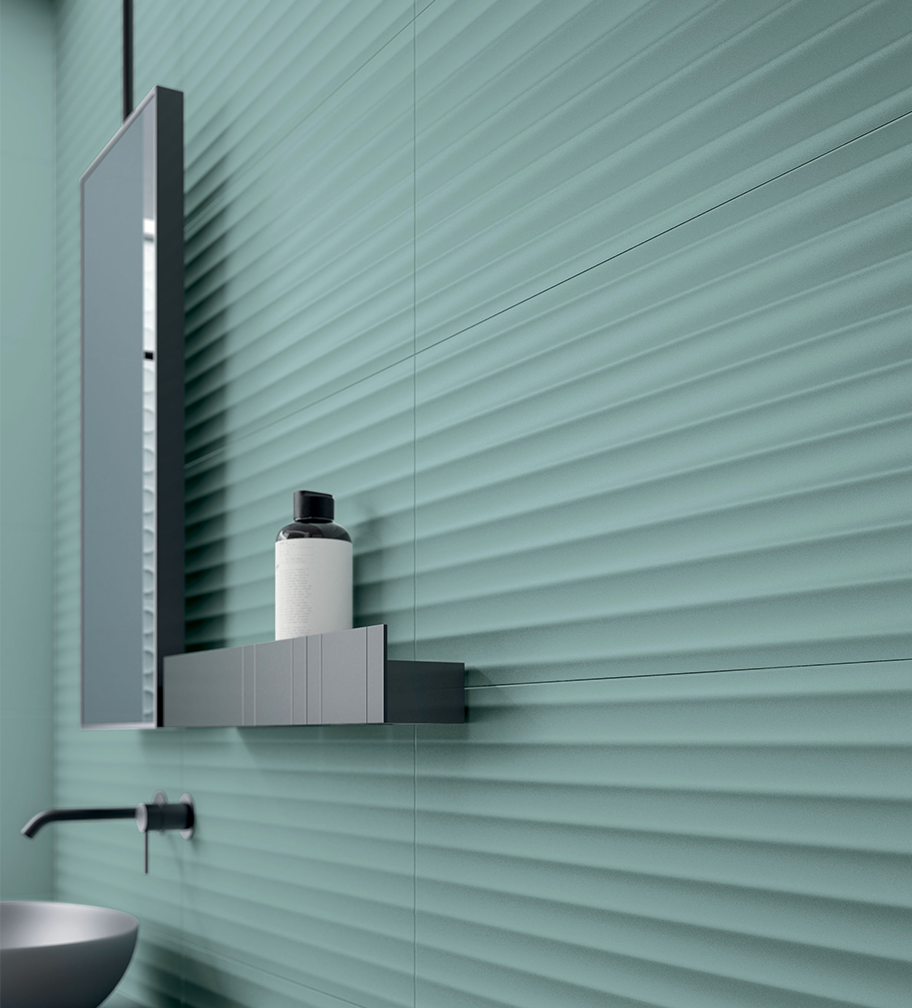 This spectacular wall collection comes in the unique 16x32 format. Available in four soft vintage-inspired colours, BOLD also features two 3D patterns and one smooth tile. The first three-dimensional pattern inevitably brings to mind toy building blocks, and the second has delicate lines for a great contrast. In the same colour, combining the patterns in different designs brings a unique energy to a space.
It's hard to choose between retro soft green, daring powder pink, mustard yellow, and calm creamy white.
Learn more on the Bold
CHALK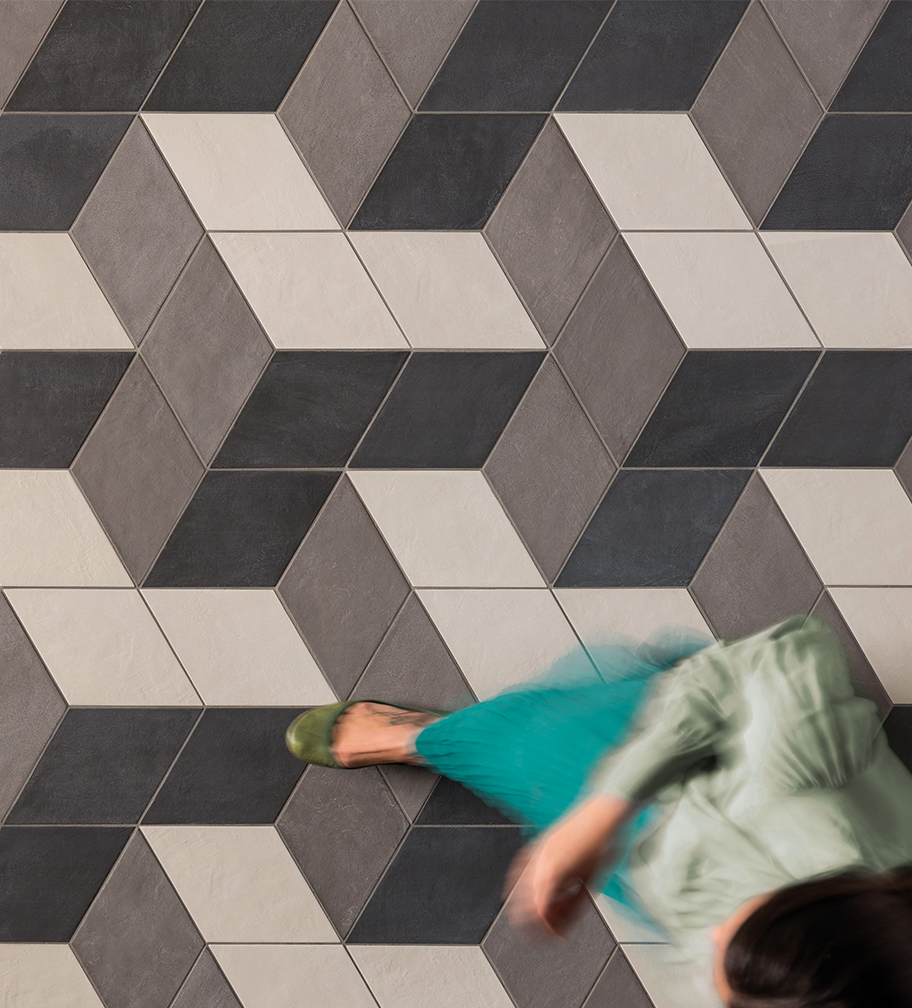 With a lightly textured surface and a natural look, the CHALK collection comes in three formats and four neutral colours. Personalize your surfaces, walls, and floors alike, by combining several tones or even creating unique patterns thanks to the diamond and square shapes of the tile. This versatile collection offers several style options: classic, perfectly aligned, or bold, in a horizontal or vertical brick format.
Learn more on the Chalk