Alba – the White collection by Céragrès comprises our finest slabs of sintered stone and quartz in several rich shades of white. The simplicity of white evokes luxury, while also creating a sense of grandeur and elegance, which are quintessential elements of contemporary living.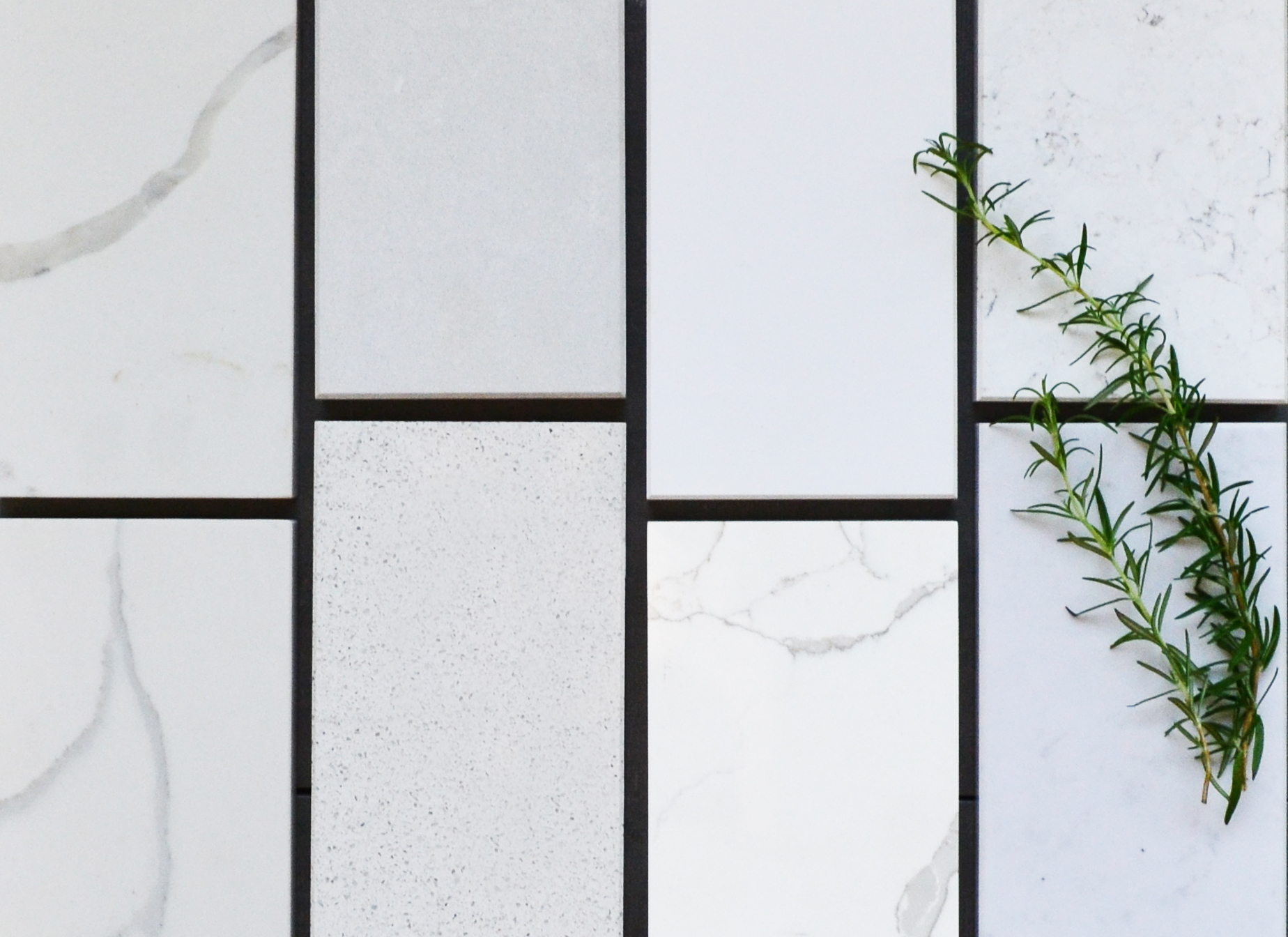 THE BENEFITS OF SINTERED STONE
Lapitec® is a new Italian product classified as a "sintered stone". This high-performance material owes its technical characteristics to the sintering process, which resembles the natural processes taking place in the Earth's core when minerals are exposed to high temperatures. Whether you plan to use Lapitec® indoors or outdoors, its extra-large slabs will bring unique elegance to your space.
Lapitec® is environmentally friendly and does not contain any resins or petroleum-based products. The material is also stain-, bacteria-, and mould-resistant. It is graffiti-proof and resists the bleaching effects of UV rays.
QUARTZ, A MARBLE IMITATION?
Engineered quartz, commonly known as quartz, is a composite material made of 93% sand of quartz (natural stone) and high-quality polymer resin. Its advantages have been known and appreciated by professionals for more than a decade. New technologies now facilitate the reproduction of the most valued natural stones, such as Statuario and Calacatta marbles.
The White collection quartz slabs are non-porous and are therefore scratch- and stain-resistant. Matte and gloss finishes are available depending on the model. The surfaces are durable and easy to maintain.
The slab dimensions make it possible to design very large countertops.
Quartz and sintered stone are perfectly suited for a wide variety of both commercial and residential projects: offices, restaurants, hotels, kitchen or bathroom counters, or even fireplace mantels.
CÉRAGRÈS' STONE WORKSHOP
Since 2012, the Céragrès workshop has been working with state-of-the-art equipment to shape, cut, and deliver the highest quality finished products. Client satisfaction is our top priority at every stage, from the initial measurements on site to the delivery of your material.
For every project, all pieces are subject to a careful final inspection before delivery. What's more, qualified workers ensure transportation, delivery, and an impeccable installation. The Céragrès promise means we adhere to precise standards to offer high quality and excellent service that meets your expectations.